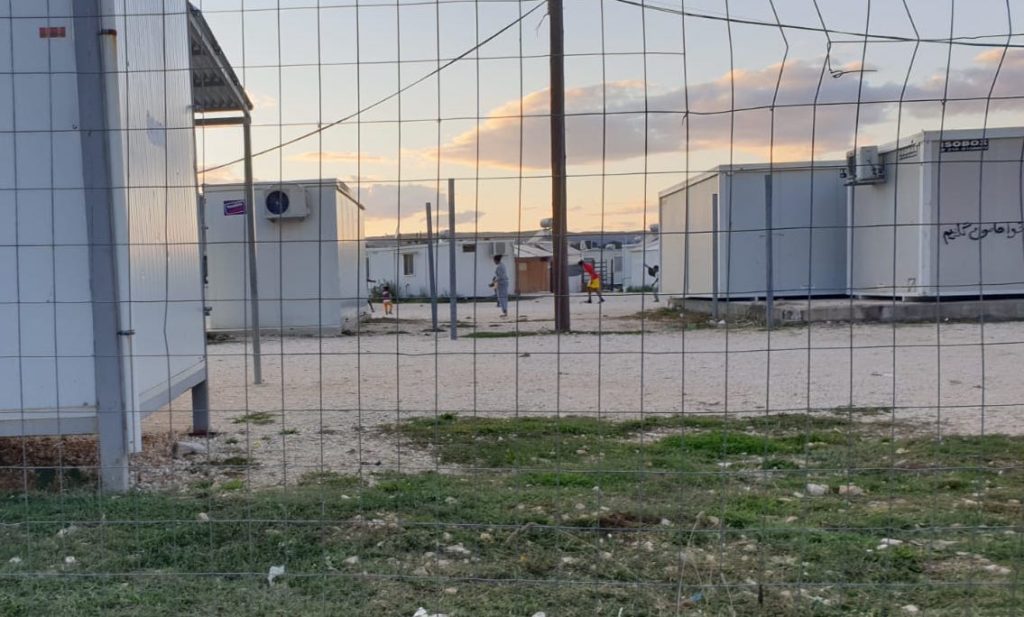 Katsikas Refugee Camp was put under a complete lockdown on Tuesday morning (Oct 6), despite the fact that not a single case of Covid-19 had been detected in the camp at that point.
Hours later, with the camp under lockdown, authorities transferred several people there from the island of Lesvos.
A test result of one of the new arrivals turned out to be positive following their move into the camp. That is, a person with Covid-19 was moved to Katsikas camp, where no resident has had the virus.
On Thursday (Oct 8) all four families that have been contacted by our team confirmed that no food, sanitary products or other items have been distributed to them in these first three days of the lockdown.
The measure of restriction on people's movement has to be considered highly questionable in a setting in which the other residents of the region are allowed to move freely, as long as they follow social distancing, group size restrictions and the use of masks.
We must ask how it was possible that people were moved into a camp without waiting for their test results, while said camp was already under a lockdown to avoid an outbreak of the virus.
The only possible justification for the lockdown of camp Katsikas was the fact that infection rates in Ioannina were considered exceptionally high, and to prevent the risk of the virus infecting people at the camp, where possibilities for social distancing and quarantining are very low: By moving several people into a camp that was already under lock-down without waiting for the test results of the new arrivals, even that questionable plan has been put at risk.
This move and the lack of food distributions have also shown that a lockdown is not an adequate, sustainable solution for this challenge. Regular testing, especially before moving new people into the area, and the option for people to supply themselves with the necessary items for their daily life, would not only be a more dignified but – considering the latest development – also a more effective approach. 
Feel free to reach to us in case of questions:
orga@soupandsocks.eu 
004915252703599