by Esther ten Zijthoff and Mimi Hapig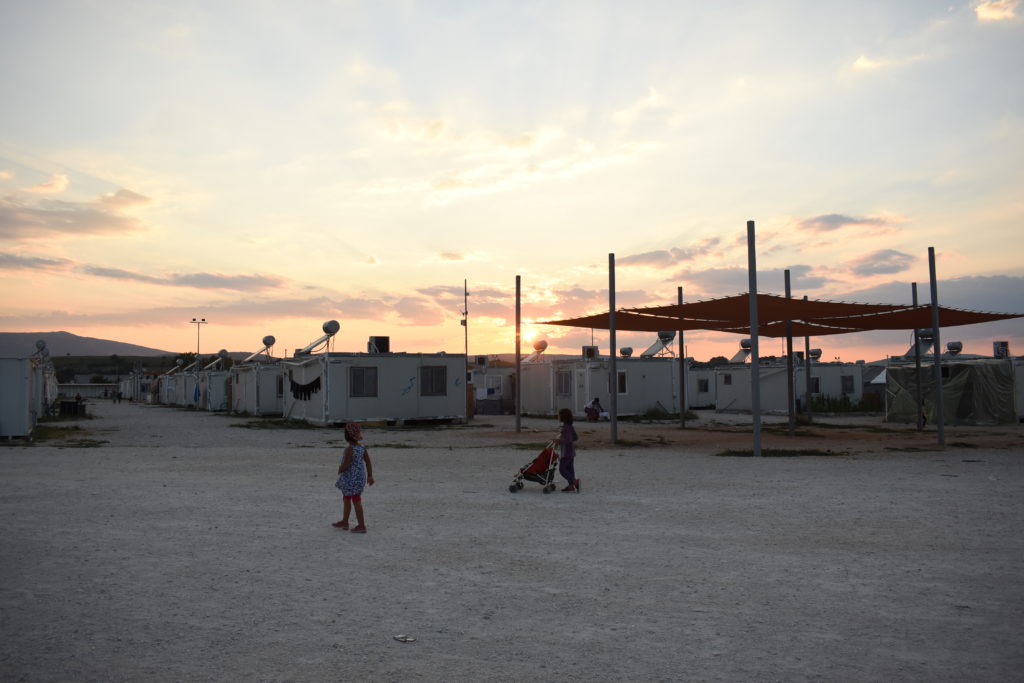 This morning (6 October), residents of Katsikas camp were met with police presence at every entry/exit point of the camp. The camp has been placed under complete lockdown, barring its residents from exit and barring third-party groups from entry. 
This step is one (and certainly the most drastic one) in a series of new measures announced by the local government yesterday. According to the new restrictions for Ioannina and its surroundings, masks are now mandatory in stores as well as on the streets, bars must respect a midnight curfew, gatherings of over 9 people are prohibited and groups no larger than 4 can sit together in bars, cafes or restaurants. The new measures come in response to rising numbers of Covid-19 cases in the region. 
However, not a single case of Covid-19 has been detected within the camp of Katsikas. Even at the height of the national confinements earlier this year, residents of the camp were treated no different from the other residents of the region and were allowed to leave the camp, provided they could give a valid reason for doing so, selected from a list of 5 options. 
The new total lockdown is unprecedented. Considering that there is still free movement (with social distancing restrictions) for anyone in the city and surrounding regions, and given the complete lack of cases within the camp, its justification is questionable. It is also worth noting that in the 7 months since the pandemic became a reality in Greece, no improvements have been made to the structure or distribution of the camp: the number of inhabitants makes social distancing an impossibility, no additional hygiene structures have been prepared, and there has been no investment in medical structures or additional presence of medical actors or staff.
Authorities say the measures confining camp residents will only be in place for the coming 6 days; whether this is merely a tactic to prevent a strong reaction remains to be seen. The experience of other camps throughout the country gives cause to fear that this initial lockdown could be extended far beyond the period of 6 days.
It is difficult to see the rationale behind the new measures, which lends itself to the conclusion that this is merely a control tactic to put added restrictions on a population that is already largely ostracised from Greek society physically, structurally and socially. We urge the Greek government and EU governments to provide dignified solutions to refugees and asylum seekers rather than resorting to exclusionary measures and practices.