By Rory O'Keeffe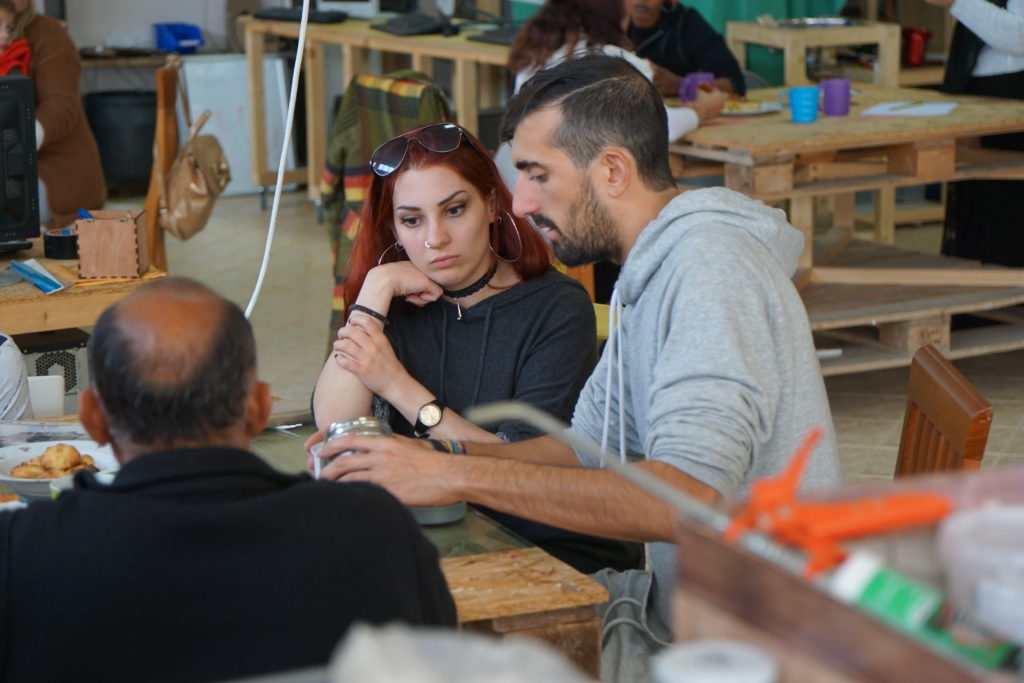 As thousands of men, women and children who were forced from their homes by war and chaos prepare to take their places in Greek society, aid organisations and Greek citizens are working to help them succeed in their new home, to the benefit of all.
Habibi.Works, run by aid organisation Soup & Socks, on Sunday hosted the latest in a series of activities in which men, women and children who have arrived in Greece as refugees in the last year and a half can learn direct from Greek people about education, setting up a business, and building a life in Epirus.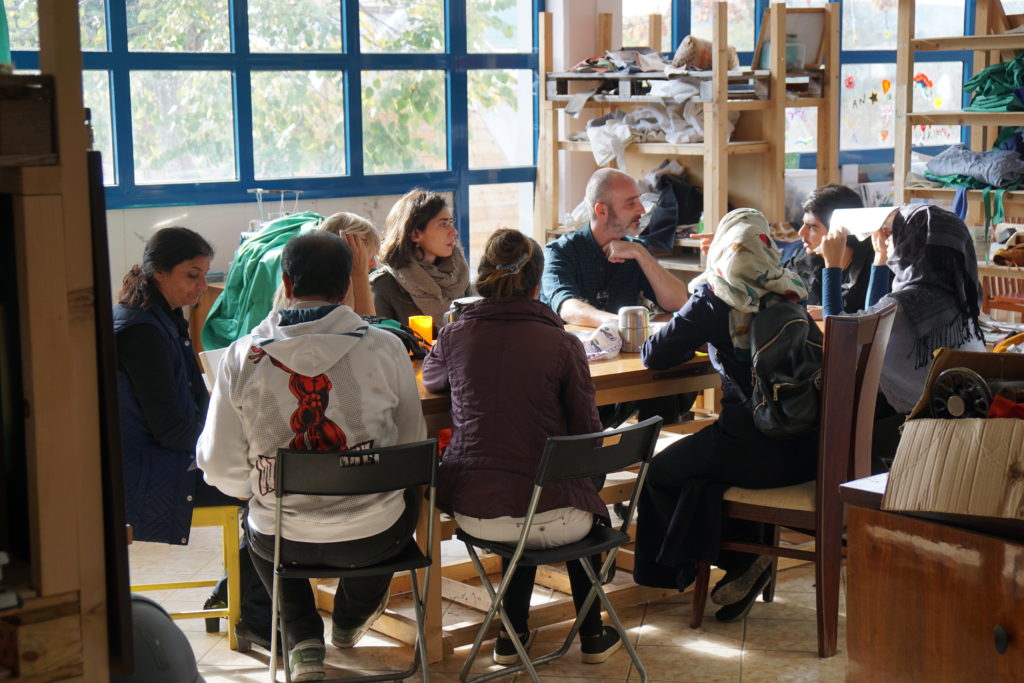 Mimi Hapig, team member of Soup & Socks, and manager of Habibi.Works, explained: 'There are thousands of people in the asylum process here in Greece, who have been forced from their homes by war, terror and for other reasons.
'The men and women fleeing their countries are qualified people, with skills and talent. There are so many young people whose education has been interrupted by the terrifying things which have been inflicted on them.
'Each of these persons has the capacity to build a successful and happy life here in Greece, which is not only the least that any person deserves, but will also benefit Ioannina, Epirus and Greek society as a whole, but only if we provide information so everybody has a chance to understand how things work here, and how they can make the most of their talents, ambition and drive.
'That's why we are delighted to host this event, and others like it.'
More than 60 people attended the event, including refugees who had come to Greece from Iran, Eritrea, Cameroon and Syria, and Greek citizens from Katsikas and Ioannina.
The day began with a series of guidance workshops by Second Tree, an organisation which works to 'twin' refugees with Greek people to guide them through the intricacies of life in Greece, and in the afternoon the refugees, who are based at Agia Eleni camp, spoke in more detail with Greek business owners, public sector employees and education professionals, about life and work in Greece.
In between, the group sat down together for a lunch prepared by Christine, a woman from Cameroon who is living at Agia Eleni, and who plans to open a restaurant here in Ioannina.
She said: 'I am very happy about how I have been welcomed and how people have tried to make me feel welcome. I am a cook, and I want to open a business where people can come and enjoy the food I make, including food from my homeland in Cameroon.
'That's why I am so pleased to be able to take part in events like this. This afternoon, I have been talking to local business people, and they have been sharing with me the ways to open a business here. We swapped telephone numbers, too, so that we can stay in touch and keep talking about it.'
Christine had been in conversation with Kostas Tsoukamelis and Rena Gatsomalou, who own and manage Ioannina's Kommotiriaki hair salon and beauty store, from which Habibi.Works volunteers regularly buy equipment for workshops.
Kostas said: 'We were invited by the volunteers, and we were curious because we hadn't attended any kind of event with refugee people before. We brought our children along too, and they have had fun playing and making things here.
'We met Christine, and it was interesting to hear her plans. It sounds like she has good ideas, and so we exchanged numbers to see if we can help her with anything as she progresses her plan. The centre here seems like a good place and the event is a great idea, we think. We would definitely come back.'
Some parents and youngsters were interested to hear about how to ensure they or their children could complete their education.
Gurda, 17, from Iran, said: 'I came today because I come to Habibi.Works regularly, so I was sure that this would be a good event, and useful for me, and because I know that Second Tree's ideas are really good, and helpful, too.  
'I had to leave my home before I could finish school, and so for me it's a really important thing to be able to return to school.
'After that, I want to study Politics at University and then become a Political Scientist. I think it's an important thing because of what I saw and experienced in Iran.
'So having people from the University here today was great, and I spoke to them a lot. They have told me about the process to enrol in school here, about the process that I must follow because I am not able to speak Greek fluently yet, I am just learning. That process starts in November, so I am working towards that now.
'I also learned more about how to enter University after that, and what I will need to achieve to be accepted. It means that now, I can focus on achieving those things, so I can complete my education. It makes me feel happy to know what I can do.'
Stathis Papastathopoulos, who specialises in Philosophy, Education and Psychology at the University of Ioannina, said: 'My colleague Marika and I work in the University's programmes for refugees, so we are very happy to be part of events like this, where Greek society welcomes and assists refugees to join and succeed.
'It was both interesting and encouraging to speak to so many people from different parts of the world, all of whom wanted to make sure that they or their children could recommence their education as soon as possible. Because education is vital, and all of the people here, Greek and those from other places, know this. We were also pleased to let people whose university education in Syria was forced to end, how they could apply to study here.'
Mimi added: 'Days like today, where people can come together and share their ideas and hopes, and work out ways to achieve their targets, are completely necessary, and also really nice to be a part of. We are happy about the participation of the local community and convinced that this will allow people to create strong networks for the next steps of integration.'