I am asking myself every day every hour every minute
And now I want to ask you
I want to ask the humanity inside you
Do you think that I am a human being?
If you answer yes, you are, then you yourself are not one
I will say it honestly
you have the right to arrest me
you have the right to stop me
you have the right to kill me
I invaded your country after you destroyed ours
I desecrated your land after you desecrated ours
Most of you ask, why do you run away from your country, you should die there
Let me tell you, if there were really such a thing as humanity
I would die in my home country, not in yours
Humanity exists only in the pages of newspapers, TV screens and social media
You see the pictures and shed a few tears
You who proclaim to be human, you are killing the human inside of me
Can you imagine a human that has lost his humanity?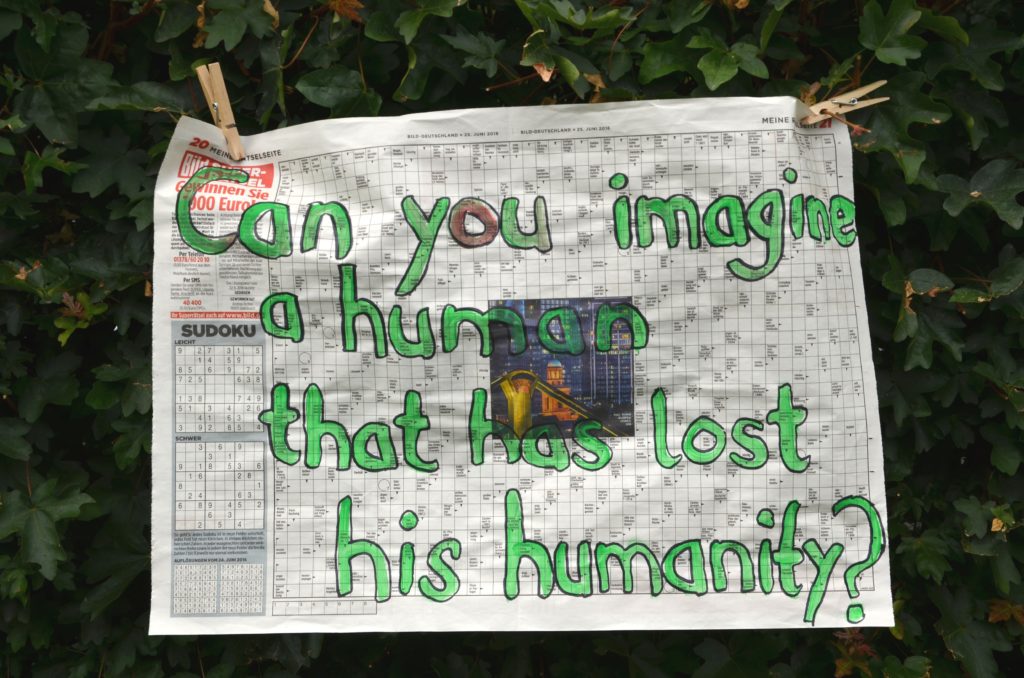 We've become begrudged animals
Our lives have become now like their lives
We are being held in barns
We eat, drink and sleep
The only difference is that animals cannot think
And our minds are so tired of thinking
Our lives are over now
Even if we got out of this barn we would still be treated like cattle
How can cattle live the life of a human being
We ran from death, and I wish we did not
We ran from quick death by a bullet or a missile to this slow death
I am dying a thousand times a day
The look of your eyes is killing me
Waiting for nothing is killing me
Your words are killing me
The tears of my mother are killing me
My father's voice over the phone is killing me
I am trying not to die here, but we all wish death
The sooner the better
It will be easier for us and would shorten our torment
My words are directed to all humanity, if it exists
I do not mean someone specific
A dying refugee*
*We received this poem from a friend we got to know in the camp of Katsikas in March. He asked us to publish it so people in Europe would not forget about the persons waiting in the Greek camps for new perspectives.